Description
Snap Frames (sometimes called Clip Frames) open and close from the front allowing you to easily change your notice.
The frame is made from durable, lightweight aluminium and screws to wall, door, or cupboard using screws provided.
As you insert your notice, place the supplied plastic sheet over your notice to protect your notice from marks and dust.
An indoor frame in standard.  An outdoor frame is slightly more expensive.  It has a UV resistant plastic sheet over your notice and rubber strips to seal out the rain.
Available for notices: A4, A3, A2, A1 and A0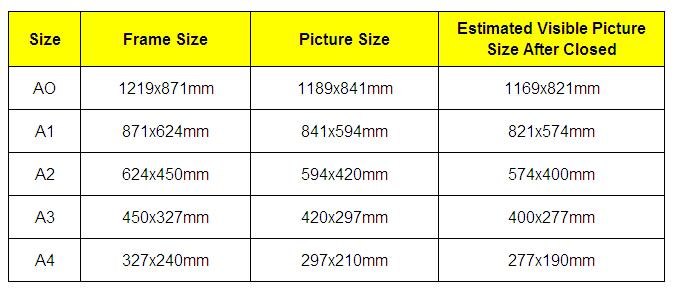 We can assist you with designing and printing your poster.. and possibly installation of your Clip Frame and together with poster depending on your location.
We have in-house graphics personnel working with the full Adobe Creative Suite of software plus in-house printing capability from large volume A4 to AO size.   See our print prices here: Poster Printing
Interested in posters for Covid.
Here's the Australian Department of Health posters
Here's the Work Safe Australia posters